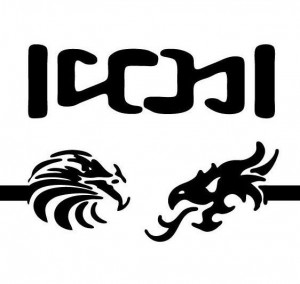 A relatively new sport to the international scene, ultimate frisbee is growing quickly in all divisions, including women's and UK women's team, Iceni is at the forefront of it all. As Iceni celebrate their tenth anniversary and aim to impress at the 2014 World Ultimate Club Championships (WUCC), these hard-core ladies are looking at a year for the books!
The most prestigious event a club team can aspire to, WUCC is a quadrennial event that Iceni has attended twice before. Iceni finished 8th out of 18 teams in 2006 in Perth, Australia and 17th out of 32 teams in 2010 in Prague, Czech Republic. "It was a challenge," said Iceni co-captain, Ange Wilkinson of their 2010 results. "It was good character building and I think the one really strong testament to the team is the year after we came out so much stronger and harder." And did they ever, winning the UK Tour, the UK Nationals and the European Championships in 2011, 2012 and 2013.
Their win at the 2013 UK Nationals gained them a spot at WUCC 2014. Francesca Scarampi, one of Iceni's top players who attended WUCC in 2010, is keen to give it another shot, "It should be a very different experience, hopefully more competitive and we'll achieve better results." A week-long event taking place in Lecco, Italy in August, WUCC 2014 will be the culmination of Iceni's hard work.
This season, Iceni are run by co-captains, Ange Wilkinson and Sonia Komenda. When asked about her role as co-captain, Wilkinson responded, "At the start of the season, when I knew I was helping to captain a World Championships team I was absolutely terrified, right now it's feeling good and I'm looking forward to it." A now-confident Wilkinson isn't alone in guiding the team to victory. Along with Komenda by her side the team is fortunate to have Paul "Voodoo" Waite as their full-time coach. Waite is of great value to Iceni as most of his experience came from previously playing for Clapham, the top UK men's ultimate team and fellow international contender at WUCC 2014. The team is also fortunate to have personal trainer, Dave Peterson on board. "He's not just doing the fitness aspect," explained Wilkinson, "he's looking at things like injury prevention, foam rolling, stretching and he's also got a nutrition programme."
The season began this year, after trials in January, coming out with a squad of 23 players. An intensive schedule of trainings twice a week, gym and track workouts, and an impressive list of preparatory tournaments, has Iceni better prepared than ever. According to Wilkinson, "We've got a really strong team; one of the strongest teams Iceni has ever fielded." To prepare for the international encounter Iceni will be playing various tournaments at home and away. Just recently, Iceni attended, and won, the first event of the UK's regular season, Tour 1. Mid-June the team will attend Windmill Windup, Europe's largest grass tournament, annually held in Amsterdam. Following that, Iceni will look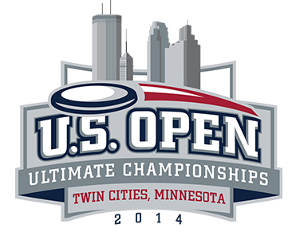 to dominate the UK scene once again at Tour 2. To prepare for the powerhouse teams from across the pond Iceni has been invited to the prestigious US Open. Held in Minnesota, this high-level tournament will help Iceni to gauge their play against what will likely be their biggest competition, the US. "We're very fortunate that we'll go to the US Open beforehand," said Wilkinson, "we'll get a good shot at becoming more comfortable and accustomed to their style of play."
Apart from the US, Iceni's biggest competition at WUCC 2014 will come from the likes of the Canadian, Australian, and Japanese teams. Iceni's aim for WUCC 2014 is to finish as the highest placed European team.  As European Champions for the last three years the goal seems achievable to say the least. On a more personal level, Wilkinson has aspirations of her own, "I would look for us to be in the top 8, and winning a game in the top 8 would be absolutely amazing."
Committing to a season of international competition is a rather expensive endeavour. According to Wilkinson, players on the team have been working hard to fundraise for the team. "We've been working on a sponsorship brochure, we had a pub quiz a couple of weeks ago where we raised some money, and we're brainstorming some other things that we can do." A successful venture thus far, this season the team is proud to be sponsored by Five Ultimate, a well-known ultimate frisbee apparel company, "They've given us free kit which is amazing and been a real help," explained Wilkinson.
Iceni seem to have everything covered as they near the World Championships. Scarampi is hopeful for their third shot at international recognition, "Were building a really good team so we should definitely be competitive. I have a good feeling." As a co-captain of an impressive team of female athletes, Wilkinson seems happy with the season so far and is keen for what's ahead, "We've got great chemistry between the players, we've got a really good team attitude, and everyone has collectively made the decision to work really hard."
Follow Iceni's success on their website.
Note: This article was written for Exclusive Sports Media.
The following two tabs change content below.
Hi, I'm Hannah, a London-based copywriter and blogger. I am a Canadian ex-pat whose interests range from food and travel, to ultimate frisbee, and sailing. As an avid traveller, food enthusiast, and sports-person I seek to write cutting-edge articles about athletes and sporting events, as well as travel destinations, tips, and culinary havens. If you like my writing and want to get in touch about freelance work or other job opportunities, don't hesitate to
contact me
!